Wanghong (网红) know something about future WeChat social search optimisation that you don't, and it's a game changer that's only going to increase the ubiquity of their content.
Have you ever heard of SSE (Social Search Engine)?
The biggest shift in consumer behavior in China right now is this: people work, shop and entertain themselves primarily on their cellphones. WeChat has become the China's mobile internet behemoth, dominating almost half of Chinese daily mobile internet usage. WeChat's new internal search features make it clearer than ever that it's only a matter of time before SSEs, or social search engines, replace traditional search engines.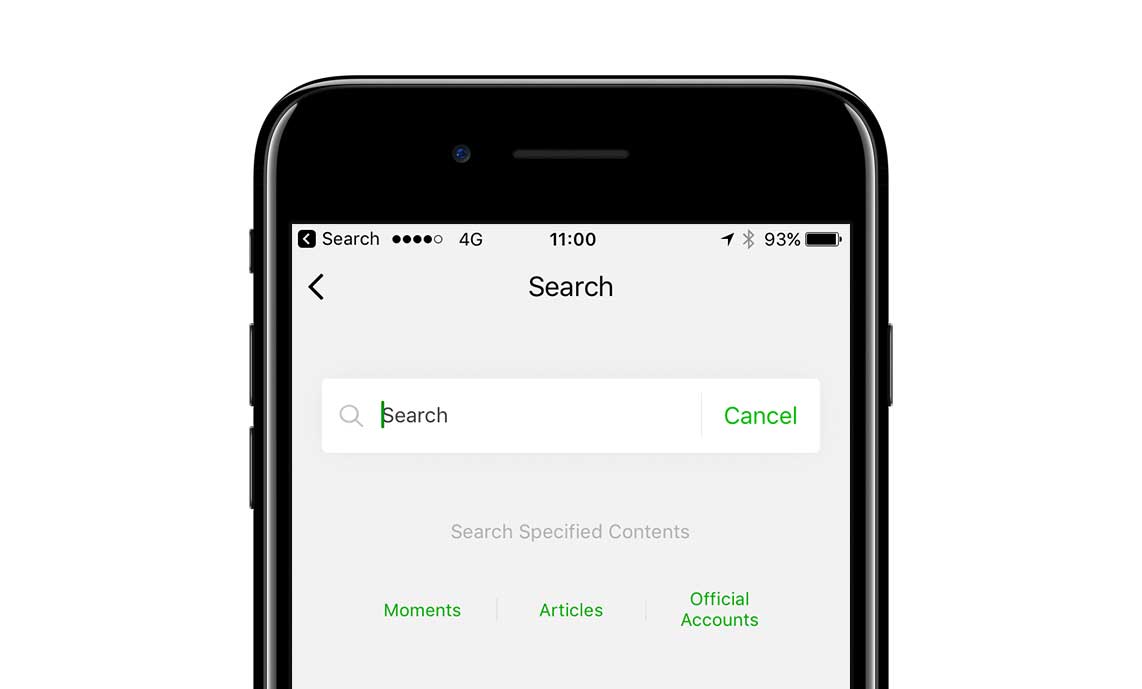 Have you ever heard of SSO (Social Search Optimisation)?
WeChat has been strengthening search capabilities for several years, but it's only recently that WeChat's search, content back-linking, and keyword volume data tracking have started to form into something that looks like Google or Baidu. Tencent's plans for social search engine dominance became possible when it integrated Sogou.com's search engine with WeChat, creating Sogou WeChat Search. It enables Sogou to search for content published in WeChat. Note: Sogou will always be a weaker version of WeChat's own search engine because it is limited to searching content in public accounts, whereas WeChat search can find keywords in contacts, one-on-one chat history, moments, group chat history, favourites, music, mini programs, public accounts, and public account posts.
The thinking on search has flipped. It used to be that some social media platforms like LinkedIn went to great lengths to make profiles and content discoverable by classic search engines like Google and Baidu. But because content inside the social media platforms has become so valuable, it makes more sense now to make the "internet" discoverable through social search. While many old-school SEO rules will apply to SSO, things like account verifications, total number of account followers, and the number of reads will be additional ranking factors.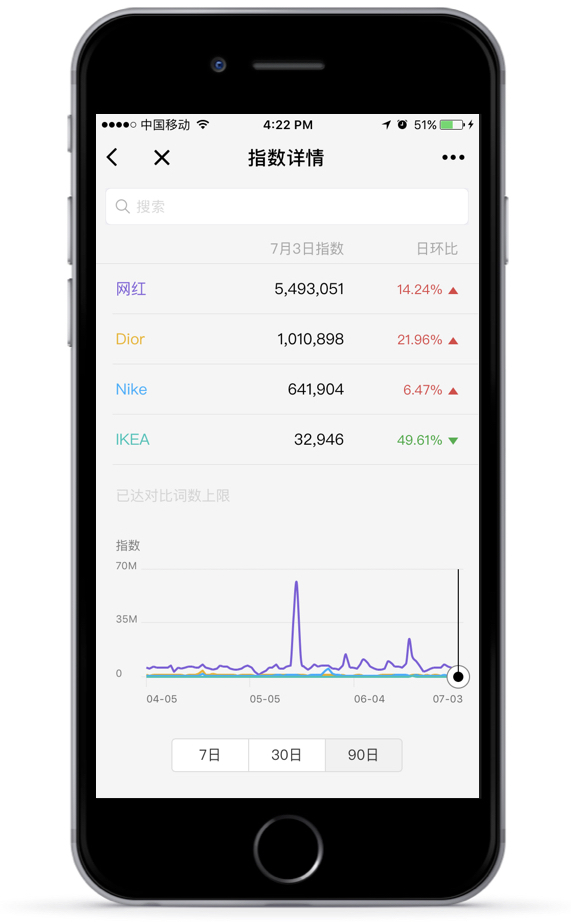 Wanghong got the social search head start
Wanghong in China became as popular as they have because Chinese people consume content via mobile platforms voraciously. They go online while commuting, taking breaks at work, during lunch and definitely spend more free time in front of a phone than a computer or TV. According to China Internet Watch's China Internet Stats, Chinese spends over 26 hours per week on the internet, with 80% accessing the internet from a mobile device.
WeChat will soon dominate search in China. Where this gets interesting is when we start looking at who makes all the great stuff on WeChat. It's the same people that dominate the keywords, backlinking, traffic, and content that people talk about and share. It's wanghong that rule WeChat. The adoption of the SSE will only solidify their position because they have the best SSO.
Wanghong have been a powerful tool for WeChat advertising for quite some time, but it's unlikely any marketers have been using wanghong marketing for keyword ranking, link building, or similar search strategies. This will likely change. Wanghong will likely become a critical part any brands' SSO strategy as wanghong accounts and content will have significant strength in social search algorithms.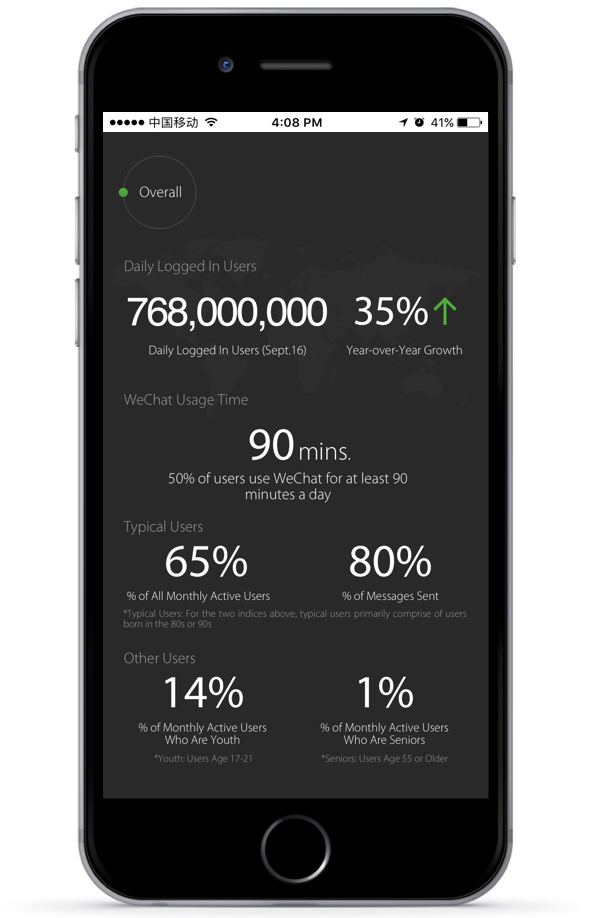 Where brands got the WeChat social search optimisation wrong
Right now brands use their websites as flagship content marketing tools. The most common pipeline: Publish content on site, push to other channels, refer social media and mobile readers back to a website. This behaviour has never been practised by wanghong and for good reasons. The attention is on social. While brands were trying coax users way from social media platforms, wanghong wisely interacted with audiences in the environment. This is just one of the secrets wanghong used to build massive followings and another reason why brands fell behind at gaining attention.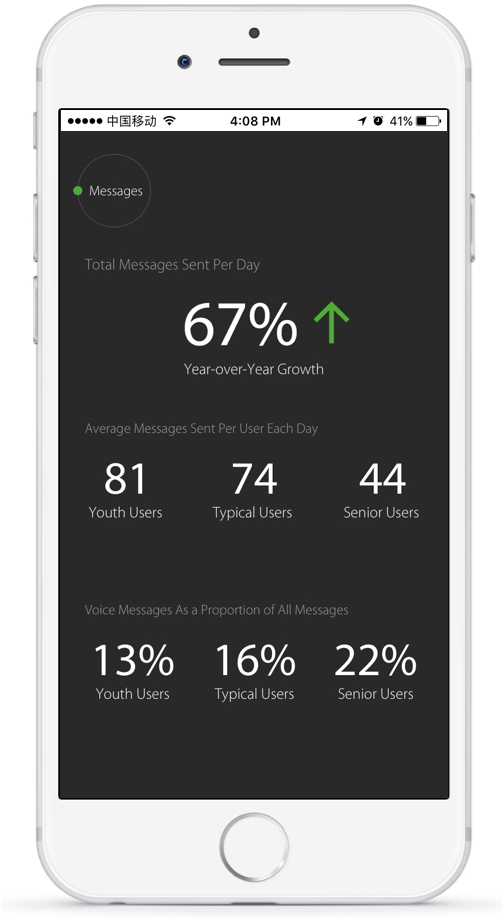 What brands can do to start building social rank authority
There is simply no reason to compel readers to leave easy-to-use and increasingly targeted native publishing tools like WeChat. A brand's presence on WeChat can and should be more entertaining, useful, engaging, and authoritative than their website. Wanghongs are the perfect medium to share SSO content and thus will become bigger players in disseminating text-based content, not just video or live streaming.
If you haven't already done so, learn about SSO and how you can maximise your social channel's potential. It's no longer an add-on, but a crucial component to spread your content. But before you do, you don't want the millions of people who see your amazing content to reach a dead-end. They need to be funnelled to an account, and definitely not a sub-par one. Now's the time to build mini-programs, HTML-5 landing pages, and integrated e-commerce stores.
Case In Point
TOD'S (@TODS) recently collaborated with handbag wanghong Mr. Bags (@Bags包先生) to sell 200 specially designed bags. This is not the first time Mr. Bags has worked with a brand to generate direct sales. Mr. Bags previously sold 1.2M RMB of Givenchy (@Givenchy紀梵希) purses in 12 minutes. TOD'S' bags were sold exclusively on WeChat via a QR code. The bags sold out in a matter of hours. The topic "TOD'S X Mr. Bags" received 20.6M views and 5.3K discussions on Weibo, and keyword "TOD'S" saw a 599.26% spike in mentions on WeChat.