One of our favourite things about ParkLU is that any brand can post a campaign invitation on our marketplace, so thousands of verified KOLs can opt in. KOLs receive notifications through our ParkLU mobile app, and can respond right away so that before you know it, you can be engaging with KOLs to promote your brand or product.
Before you start, here's a checklist of things you should have ready to fill out the campaign brief as you prepare to post a campaign invitation:
Step #1: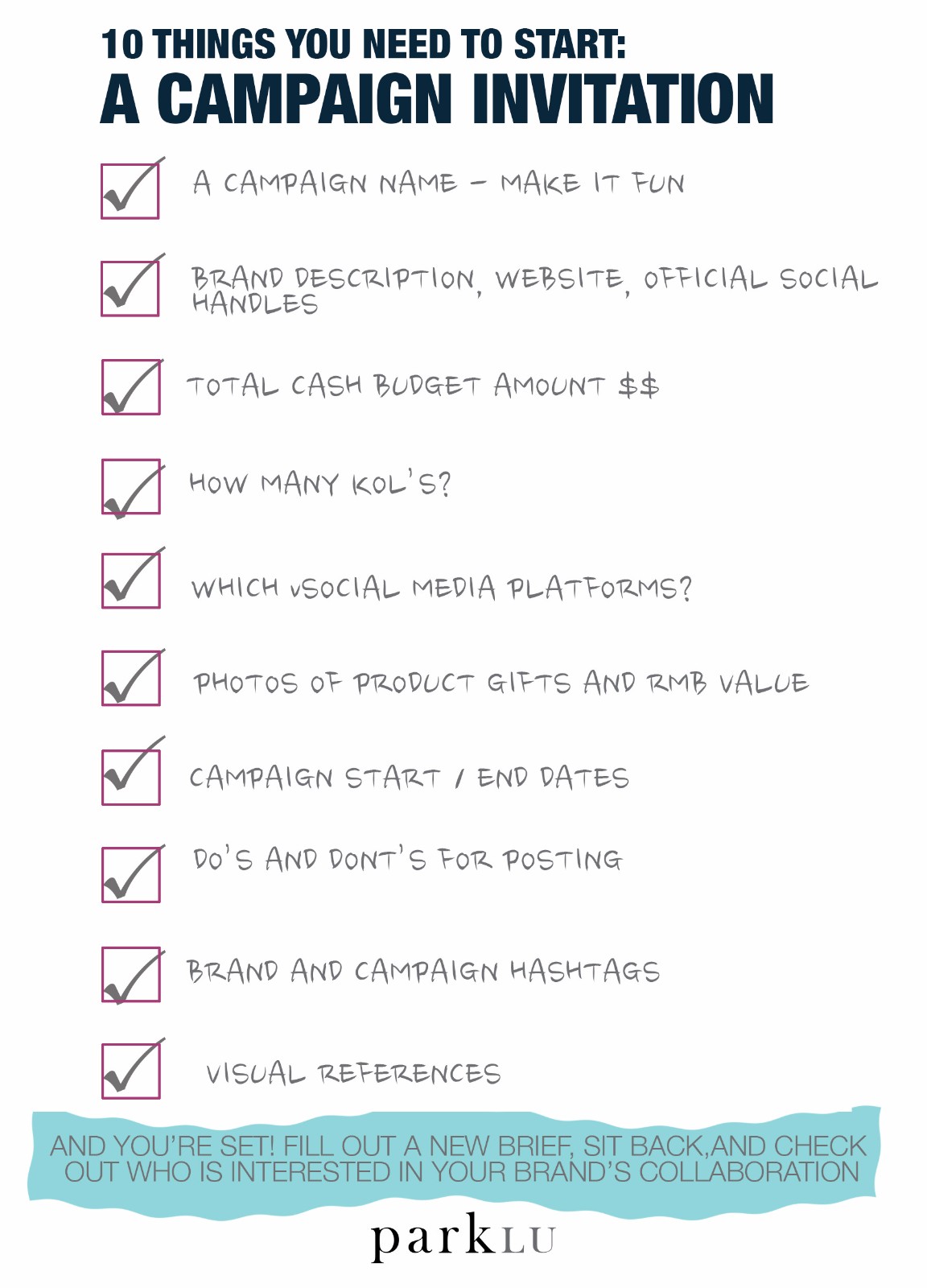 When you click the "Start an Open Campaign" button, the first page you'll see looks like this: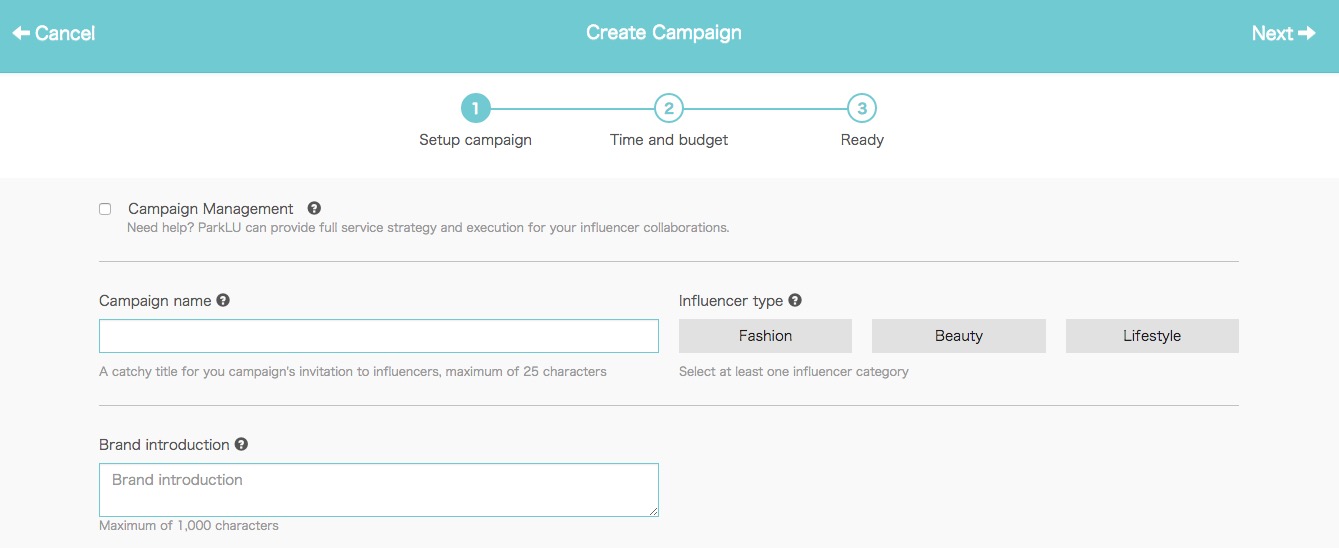 This is where you can give your campaign a cool name and tell KOLs what your brand is all about. Especially for lesser known brands, this is going to be crucial to getting KOLs on board and wanting to help promote you. Select which type of influencers you want to engage (fashion, beauty or lifestyle). Lower down on the page, you'll see a section where you can choose the various social media platforms you want to include. On ParkLU, we include the most popular ones (Weibo, Wechat, Nice, Meipai, Youku, Meilimeizhuang) and most KOLs are on two or more. You can select up to three platforms per campaign – if you need more, we recommend setting up multiple campaigns! Depending on the platform, you'll be asked what keywords and hashtags you want the KOLs to include. For each platform, be sure to input the desired link to include in the post (if required) — this will enable ParkLU to track click traffic from each KOL.